WooCommerce Polaris Connector
Connect your WooCommerce to your Polaris POS software with ease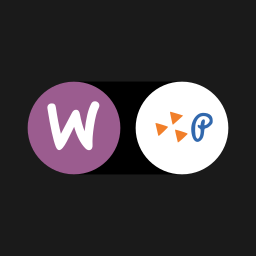 Description
Are you a merchant⋅e and using
Vega Stiak's Polaris
cashier software to manage your store(s)? WE offer you to directly connect your WooCommerce e-commerce store to your Polaris cashier software! Automatically synchronize your inventory and products, using our plugin:
Polaris for WooCommerce
. Benefits:
Set up in a few clicks
Synchronization of essential elements: stock, sales, prices, product descriptions
Limited cost, no set-up fee
You only pay once!
Update only necessary in case of substantial evolution of Polaris
Limited update costs
Files
Name

WooCommerce Polaris Connector

Last activity

5 days

Created

2 years
woocommerce-polaris-connector-1.9.zip
Size

31 KB

File

You have not purchased this product yet.

Add to cart
Changelog
1.9
- Add product title builder
- Add support for product gallery
- Set stock status meta globally and on variations
1.8
- Sync product removal from Polaris
- Split credentials/options settings. Allows to keep options even if API connexion is broken.
- Import time/duration now concerns the whole process
- Also cleanup dummy orphan products
- Do not manage stock on parent product when having variations
1.7.1
- Fix PHP Warning
- Optimize storage of "Produit No"
1.7
- Show sync status in product list
- Cleanup orphan/corrupted variations
- Update product modified date after sync
- Add Polaris model ID in product view
- Ensure product is variable or simple after update
- Fix existing products retreiving in some cases
- Fix sync colision in some variations
- More readable logs
1.6
- Add post status setting
- Add hook on parsed products before import
- Manage size in product checkup
- Import optimization: Dedupe medias
- Fallback on existing term if existing outside Polaris data
- Log error when taxonomie can not be created
- Fix Niveau/Categorie preview in mapping fields
1.5
- Show EAN and reference codes in products and variations
- Show Polaris data in order view
- Fix sync reference code for variations
- Use current date if not paid yet
- Sync taxonomies in partial import
1.4
- Use billing data for sync. Allows back-office filled orders
- Allows to resync orders in error
- Manage tax gap balance
- Add help for credential settings
1.4.1
- Round amounts to avoid sync failures
1.3.4
- Prevent orders from beeing synced twice
- Retry sync if last sync is in error
- manage "pending" status
1.3.3
- Trigger sale on "on-hold" status
- Use "Code" attribute for shop setting
- Use select2 for (multi)selects settings
- Use version for settings scripts
1.3.2
- Allow Polaris server to respond no config
- Use select for shops
- Keep "online" filter checked
1.3.1
- Test connection, show alert if connection lost.
- Add "online" filter
- Add software info
1.3
- Show sync status in products/orders lists
- Better Sync for orders in Polaris:
  - Shipping method
  - Store ticket in post meta
  - Customer note
  - Date paid
1.2.2
- Do not check stock in Polaris for non-polaris products
1.2.1
- Add a notice if product is out of stock
1.2
- Add settings to choose if attributes have to be variations or visible
1.1.1
- Add errors to product count
- Do not try to pass an empty array as text value
- Force params to be array in setting preview
- Display API error in settings preview
1.1
- Load textdomain
- Factorize localization
- Correctly manage sizes
- Correctly dedupe products
- Add links between tools<>settings
- Ensure taxonomy attribute is available
- Add cron job
- Display last import date
- Use storage attribute for taxonomy mapping
- count preview for filters
- Allow to define source for title
- Hide settings if no credentials
- Preview mapping attributes in settings
- Isolate size in settings
1.0
---
Découvrez l'agence

Nous faisons du numérique à visage humain et responsable.
Nous sommes là pour traduire vos attentes en solution, utiles avant d'être techniques
Customer Relationship Management
Nous utilisons des solutions libres existantes ou construisons des outils sur mesure pour vous fournir l'outil de gestion de contact intégré à votre écosystème
Web Development
Avec Symfony ou Python pour orchestrer les projets imposants et nécessitant une personnalisation avancée, nous construisons la solution numérique dont vous avez besoin.
WordPress
Spécialistes WordPress, nous développons des thèmes et extensions parfaitement intégrés aux standards pour associer performance et personnalisation.