Your WooCommerce accounting,
in all simplicity
You are independent, a VSE or SME? This extension will simplify your life!
Realize the accounting of your online store under WooCommerce in a few clicks.
No complex and costly synchronization: generate your accounting export directly to the main accounting software:CIEL, EBP Comptabilité, Cogilog, GNUcash, respecting your company's chart of accounts – including cost accounting!
99,00€Add to cart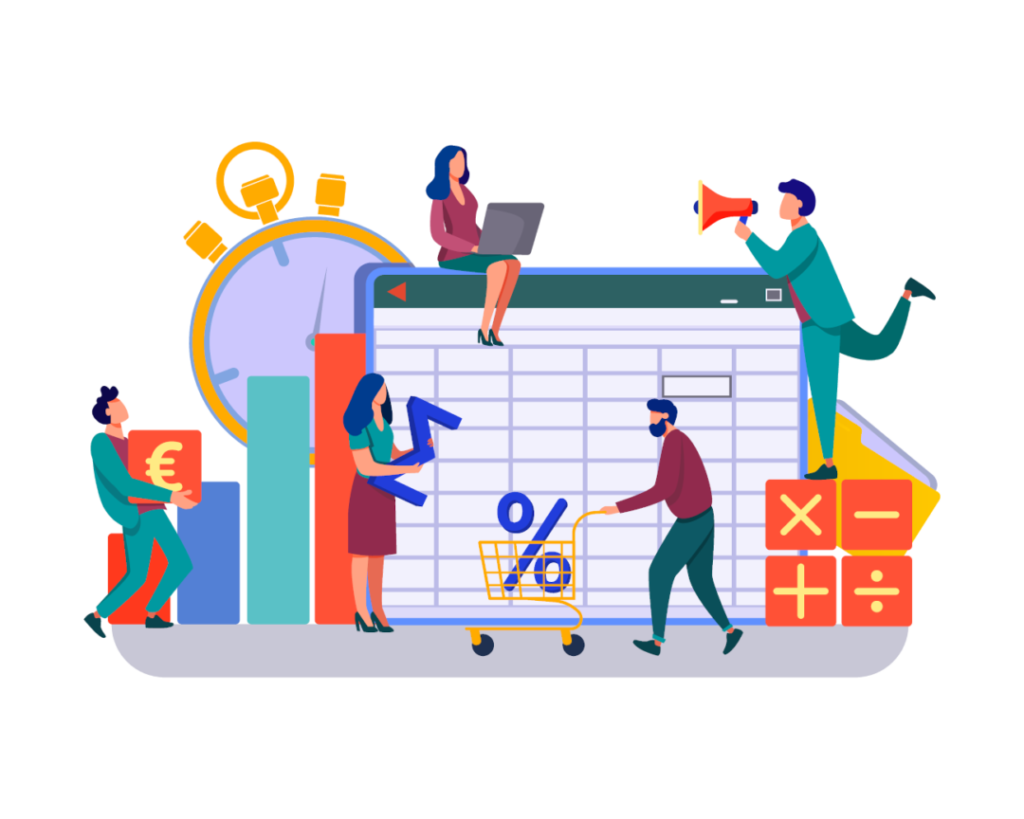 Features

Establish simple or detailed accounting , according to your needs.
Your simplified accounting
Define general codes for each type of accounting information: products, taxes, shipping costs, methods of payment, bookkeeping, cost accounting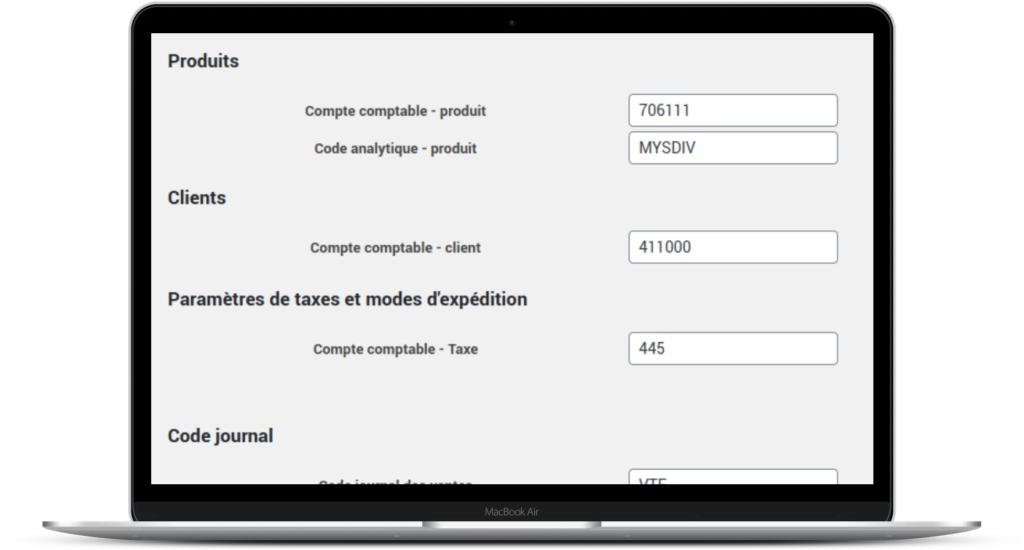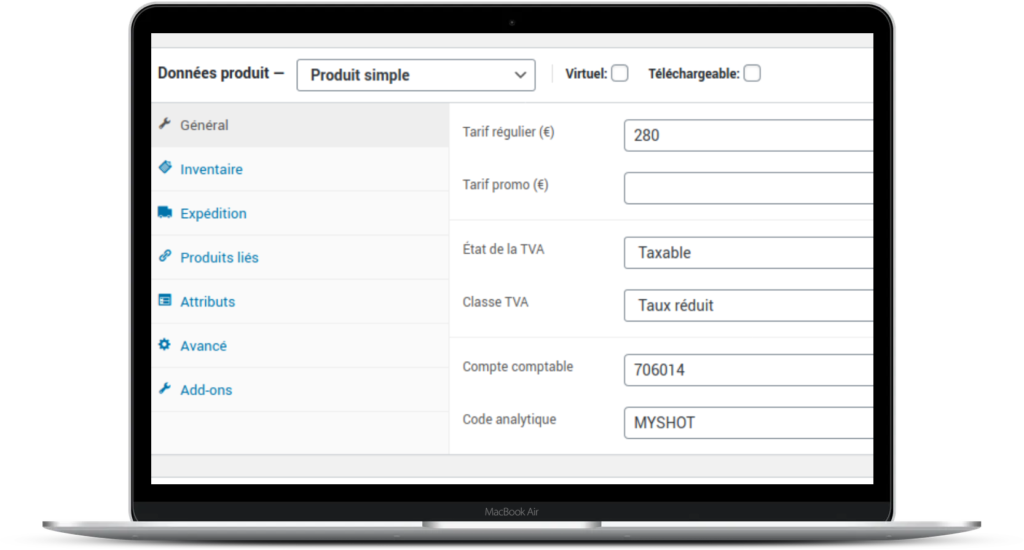 Your accounting in detail
Integrate your detailed chart of accounts!
Define detailed accounting codes for each product, taxes, shipping costs, payment methods, accounting book, cost accounting, etc.
Export what you want to what you want!
Export towards the big solutions of the market : CIEL, Cogilog, EBP Comptabilité, GNUcash
Export your assets and orders, by type of payment, status, date(s) …
Specific export ? Configure your export field by field to adapt it to your software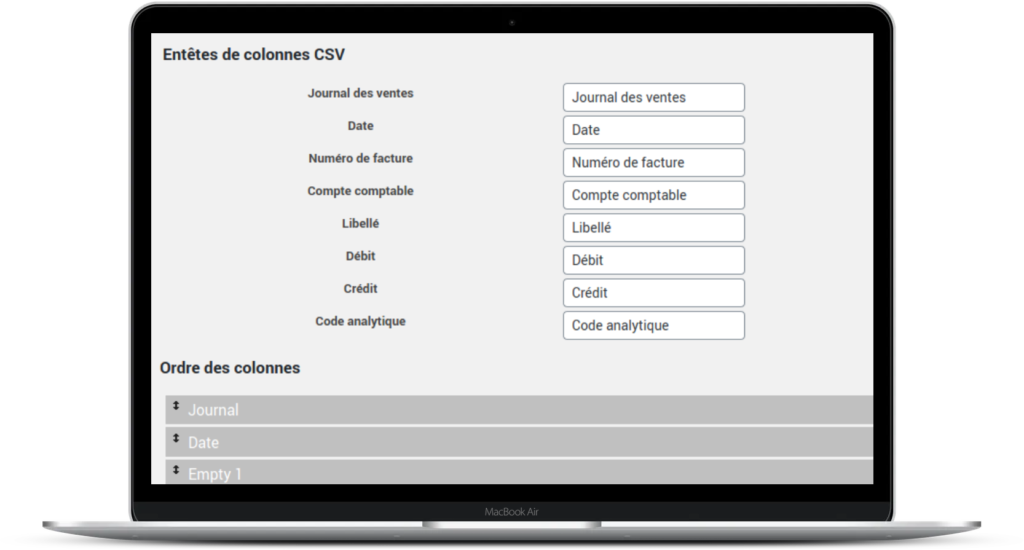 ---
Discover the agency


NOUS we make digital with a human and responsible face.
We are here to translate your expectations into solutions, useful before being technical.

WordPress
WordPress specialists, we develop and adapt themes and plugins perfectly integrated with standards to combine performance and customization.

Web Development
With Symfony or Python to orchestrate large projects requiring anadvanced customization, we build the digital solution you need.

Customer Relationship Management
We use existing open source solutions or build custom tools to provide you with the contact management tool fitting into your ecosystem.
NOUS – Ouvert, Utile et Simple